Why Digital X-Rays?
Quality of Image
The technology that is now used for Digital has come a long way and the quality of the X-Rays is now exceeds traditional X-Rays.  Our goal is to provide Premium Care for our patients.   Our recent investment in Kodac's Carestream Digital  X-ray System is just one more in which we are providing the very highest quality of dental care to our valued patients.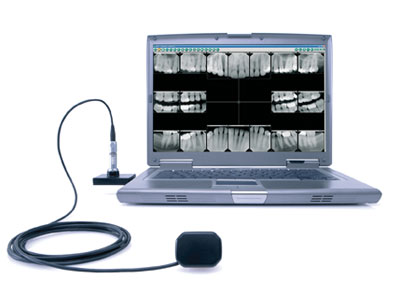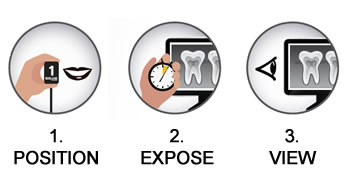 Faster Treatment and Better Service
It also speeds up treatment time for you in our office. We can immediately see and diagnose problem areas and, if needed, quickly get more views of the affected teeth.
Safe and Effective
Digital X-Rays offers benefits beyond traditional x-rays. This new technology provides high resolution images and a fraction of the radiation associated with traditional x-rays.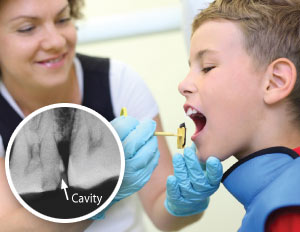 Benefits of Digital X-Rays
Exposes the patient to a fraction of radiation received from traditional x-rays

Gray-scale resolution of 256 colors compared to 16 – 25 shades on conventional film, allowing for a more detailed, accurate analysis

Immediately transfers images to monitor so that the dentist can review and explain the information to the patient

Images can be enlarged and saved for future reference

Offers the ability to compare your x-rays with one another digitally on our computer

Less time spent developing x-rays means more time to take care of your dental needs
Why are Digital X-Rays Important
To locate areas of decay (tooth cavity) that can't be detected with a visual examination

To detect periodontal disease by investigating possible bone loss

To aid in the preparation and placement of dental implants, orthodontics and other dental work

To locate possible abnormalities such as cysts and oral cancer
Recap of Digital X-Ray Information
Offering superior resolution with less radiation exposure, the digital radiograph x-ray at Turner Dental Care is an excellent new way to help diagnose possible oral problems. The digital radiograph not only emits half the amount of radiation associated with traditional x-rays, but is also much less time consuming. Using a sensor that is placed in your mouth in the correct position, the pictures are taken and immediately sent to our computer. Dr. Turner can then review the information with you right from the computer screen.
How do I know I need an X-ray?
The frequency and need for X-rays are based on medical and dental history, a dental exam, signs and symptoms, your age, and risk of disease. Although bitewing X-rays of your top and bottom teeth are taken once or twice a year, new X-rays may be needed if any dental problems arise. If you are experiencing any difficulties or pain, we highly recommend that you arrange an appointment with us promptly. Think of us as your "emergency dentist near me."
Are you over-due for X-rays?  Call Jenny and schedule your appointment today.  Keep your mouth healthy and happy! Our X-ray patients come to us from Laguna Beach, Laguna Hills, Laguna Niguel, Aliso Viejo, CA and nearby locations.