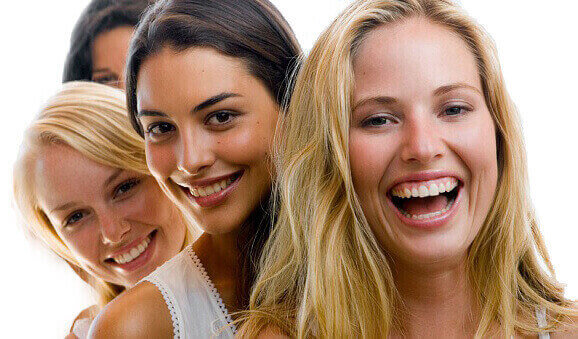 Dr.  Jeff Turner, a premier dentist in Aliso Viejo, has focused for several years on Cosmetic Dentistry including Implant Restorations, Invisalign for Adults and Youth and highly aesthetic Crowns and Porcelain Veneers.   He also provides All-on-4 (Teeth in a Day), Emergency Care and Sedation Dentistry.
Our office is located at 2 Journey in Aliso Viejo, an amazing new medical building across from the Aliso Viejo Library and next to the Aliso Viejo Town Center.  This state-of-the-art office features paperless charts, solar panels, open parking and digital x-rays.  And the building itself looks pretty cool!
Dr. Turner lives in Aliso Viejo with his fabulous wife and six sons and is very active in youth sports, church and community.  He is an avid mountain-biker and an outdoor enthusiast.  In 1990, Dr. Turner  received his dental degree from the University of California, San Fransisco, one of the top-ranked dental schools in the United States.  Since that time, Dr. Turner has acquired a great deal of experience and skill treating complex dental issues.  Patients from throughout Orange County come to see Dr. Turner for his expertise and for the clear insights he provides regarding dental treatments.
At Turner Dental Care, our first goal is to provide you with the finest dental care. We call that Premium Dental Care. We want you to enjoy your experience in our office, whether it is family dentistry, cosmetic dentistry or general dentistry you need. If you're searching for a "dentist office near me" or "cosmetic dentist near me," let Dr. Turner show you how he can help Transform Your Smile! We serve the communities of Aliso Viejo, Laguna Beach, Laguna Hills, Laguna Niguel, CA and neighboring areas.

What are Patients saying?
Richard H.
"This was the first appointment for my wife and for myself. Dr. Turner was recommended to me by my oncologist because of his special orientation to treating patients undergoing cancer treatment. We both were very positively impressed with his office staff and with him. I consider him to be both a skilled specialist but just as importantly, he seems to be patient-oriented."
Magdalena M.
"My visit fulfilled every expectations in a very positive way! I experienced Dr. Turner and his stuff are very friendly and professional ! Ihave received the best dental care ever and will Highly recommend that to my friends! Tank you. For taking care of me so well!"
Marjorie L.
"Dr. Turner has cared for my teeth for more than 15 years. That has included crowns, root canals, implants and whitening. He has helped me make major decisions about tooth care and become a good friend. I hold the same appreciation and affection for his staff. On a scale of 1 to 10 they are a 12."
Susan L.
"Our whole family has trusted Dr. Turner and his staff for years! They know how to make each patient feel well care for and important. "
Kelsey G.
"From the moment I walked into the door, I felt very welcome and attended to! The staff were very personable and I enjoyed my visit."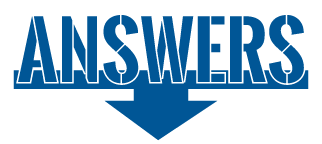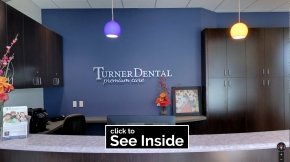 Dental Implants- The Bionic Teeth of Today Missing a tooth, or even all of your teeth? Dental implants are the go-to option for the replacement of damaged or missing teeth. In fact, dental implants replace missing teeth so successfully, both functionally and cosmetically, that they are considered by many to be the most significant advance in dentistry during the last three decades. The Implant Component Dental implants consist of two separate components; the implant that fuses to the bone and the tooth shaped restoration that attaches to the implant. The implant itself is made from high-grade Type III titanium, the [...]
Top 5 Ways to Always Have Kiss-Ready Breath No one likes bad breath- especially when it comes time to lean in for a perfect kiss. While bad breath can be caused from a number of factors, it's typically an easy fix. With that being said, let us explore the ways you can ensure you have fresh, kiss-ready breath at all times. In addition, it wouldn't hurt to schedule an appointment with your local trusted Aliso Viejo Family Dentist. Brush your teeth and tongue. According to Beauty and Tips, smelly bacteria can accumulate on your tongue, as well as your teeth, [...]

Families Trust Aliso Viejo Dentist Dr. Jeff Turner
Aliso Viejo Dentist,  Dr. Jeff Turner, is a Cosmetic and Family Dentistry practitioner who has focused on Adult Invisalign, Teen Invisalign and Restoring Dental Implants, including All-on-4 Treatments.  His services include Dental Crown and Bridge, Emergency Treatment, Sedation Dentistry and Boost Teeth Whitening.
As a Cosmetic Dentist, Dr. Turner is able to use a wide array of treatment options available today among premier dental providers to create a smile transformation that was simply not possible a few years ago.  Utilizing procedures such as Invisalign clear braces in conjunction with no-prep porcelain veneers, all-porcelain milled crowns with dental crown materials such as E-Max, anterior Zirconia crowns and fixed hybrid dentures (All-on-4), Dr. Turner can make any mouth look and feel spectacular – even if you have a broken tooth or crooked teeth. If you're looking for a "cosmetic dentist near me," ask for a no-charge consultation with Dr. Turner and see how he can give you the smile you have always wanted.
Turner Dental offers
Premium Dental Care
, a unique approach to providing dental services.  Dr. Turner believes that patients want to be treated like family.  They want to be seen on time and they want an office staff who knows them and cares about them as an individual.  Patients want a clean environment and state-of-the-art equipment.  They want to understand their treatment options and financial commitments before any dental work is started.  They want a Dentist who is honest and who is looking out for their interests and well-being.  These beliefs are at the core of
Premium Dental Care
.  Please contact us if you are searching for a "cosmetic dentist near me" or "dentist office near me."  Call Turner Dental Care now to get the
Premium Dental Care
you deserve!